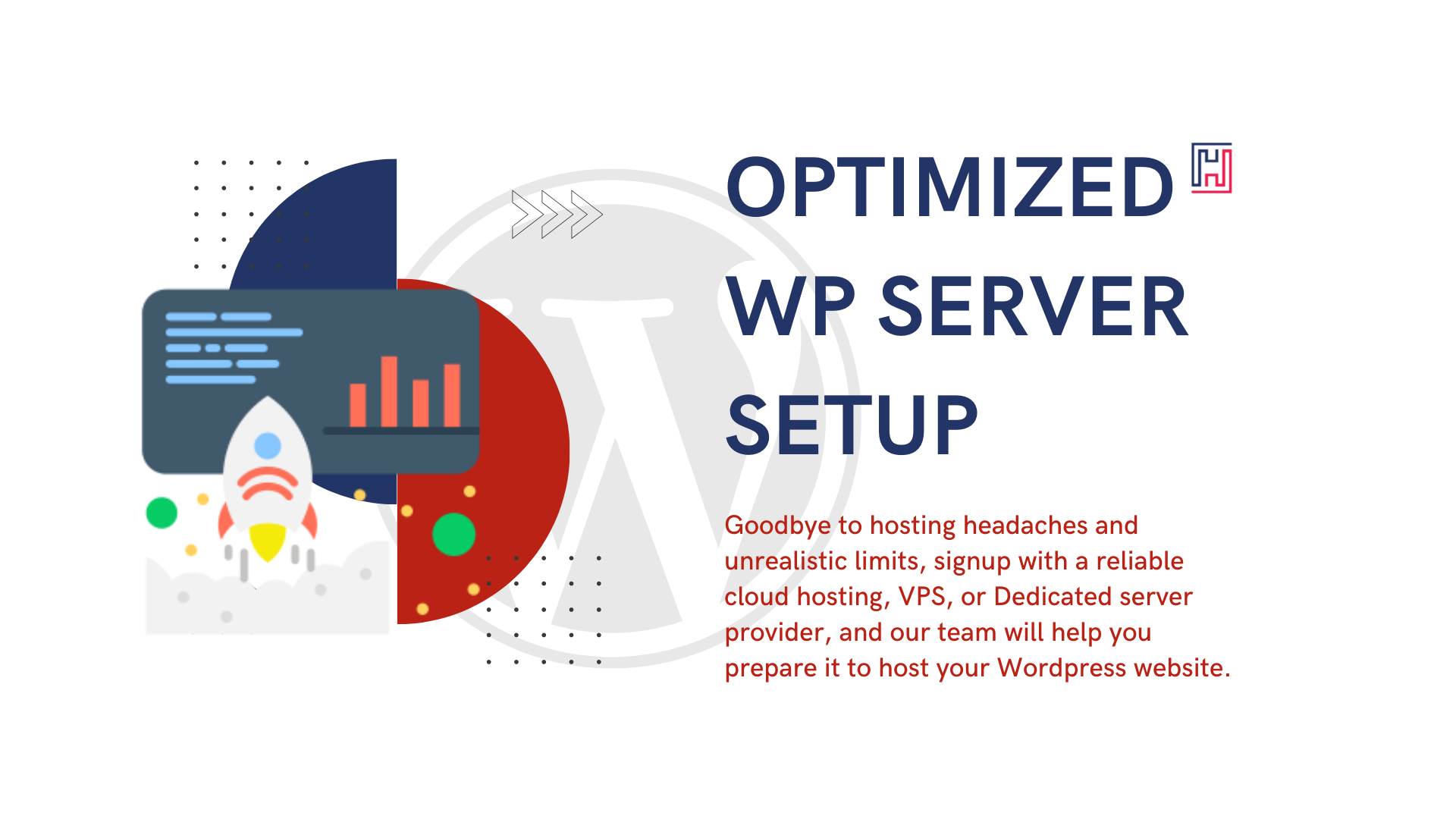 Optimized WordPress Server Setup
This service helps you with the setup of a highly secure and optimized server for your Wordpress websites. Goodbye to hosting headaches and unrealistic limits, signup with a  reliable cloud hosting, VPS, or Dedicated server provider, and our team will help you prepare it to host your Wordpress website.
Looking for something else?