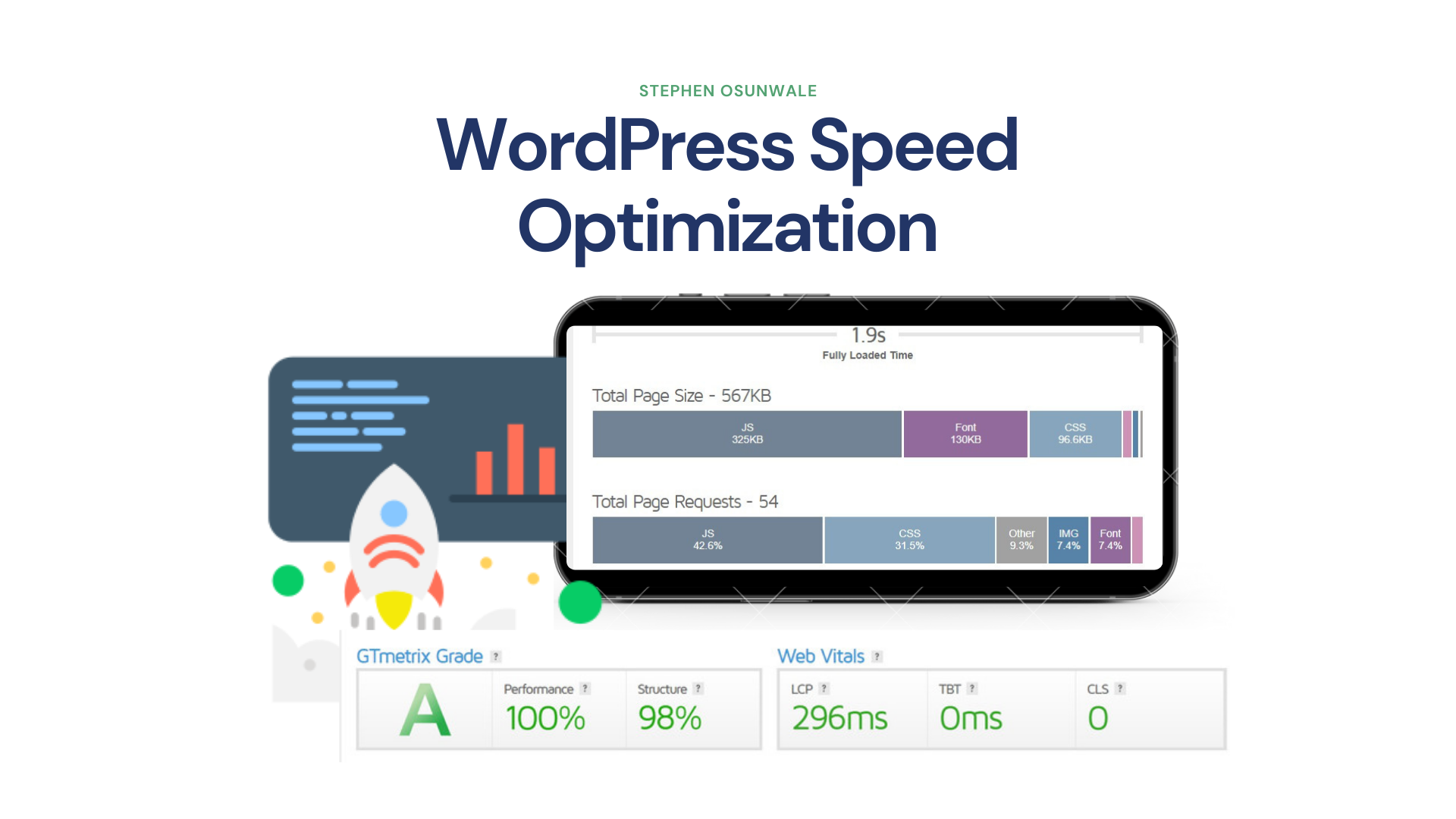 Speed optimization & Security Bundle
Worst Ways a slow website affect your business Customers hate it, a very bad first impression Google hates you too – Let's fix that, shall we…
Guarantee
A faster website
Better Result in Web Vitals (the new important metric for SEO)
Happier visitors (they'll be the first to appreciate your faster website)
Our Simple Process
Secure Cloud backup: I make a backup of your website to a private bucket on AWS S3, this helps me with a one-click restore in case things don't go as planned
Find issues
Fix Speed issues
Add plugin to help with caching and minification
Test, Test and Test
Act on Test Results (I will provide recommendations at this point if there are more ways for you to benefit)
Deliver and send reports of optimization for your review.
WordPress Malware Removal, Vulnerability Fix, and website hack restore.
We will remove every infection from your website, fix vulnerabilities, and implement preventive measures to protect it.
Included
detailed scan of all your files
database optimization and cleanup
security enhancements
blacklist removal
full site security audit
htaccess & wp-config audit
brute force attack prevention
Guaranteed
Same Day Service,
Guaranteed Clean Website,
Detailed Scan,
Full Infection Removal,
Security Enhancements, and
Blacklist Removal
Our Promise
We get started immediately, no beating around the bush.
We will work on your website until it is clean – no stop along the way.
We will provide you with details of everything we completed to clean your site
We will show you proof that your site is clean
Looking for something else?